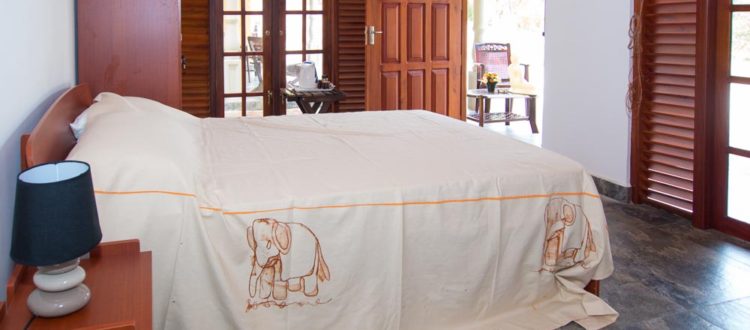 A room located in one of the cabana's at the rear of the resort. The magnificent view you have when sitting in front of your room. Swimming pool is just a few foot steps away, while the rest of the facilities are located just a little bit further. You will be treated with personal care and we make your stay a memorable one.
The room is equipped with an attached bathroom with cold and hot running water, shower and toilet.
Giving enough space for normal living in the cabana, a two person bed is available. The living in Sri Lanka is normally outdoor temperature during the year around 30 degree celcius.