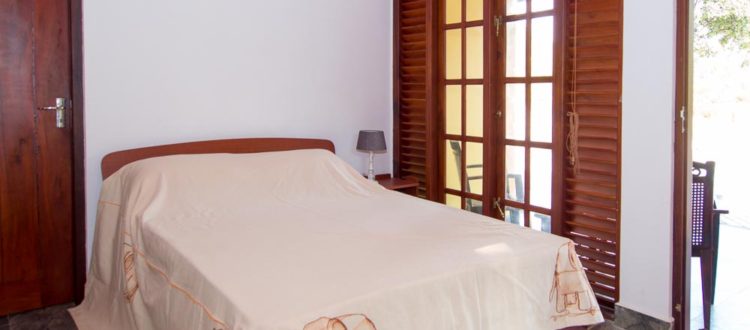 A room located in the cabana's at the far end of the property, you will have a marvelous view over the property and a good view on the swimming pool. This pool is very refreshing in the tropical climate in Sri Lanka. The resort is located near the airport, allowing for a swift travel from the airport to the property and a relaxing late leave to the airport.
The massage is at additional cost.
The room has a attached bathroom, equipped with running cold and hot water, shower and toilet.
Giving enough space for normal living in the cabana, a two person bed is available. The living in Sri Lanka is normally outdoor temperature during the year around 30 degree celcius.