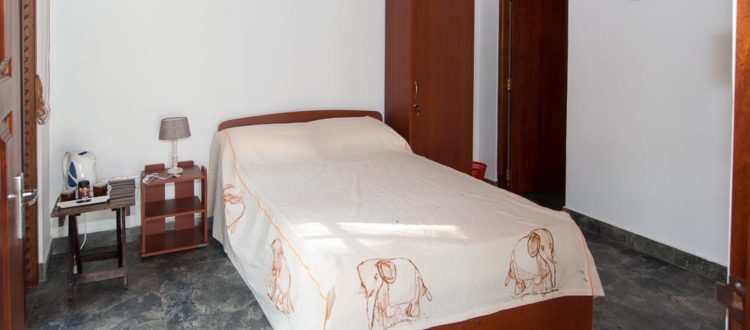 Room with attached bathroom
In our rooms in the cabana's located on the back of our property you will find a 2 person bed, locker for your clothes and a suitcase table. Attached is always a bathroom equipped with cold and hot water, shower and a toilet.
All rooms are clean on European standards.
Giving enough space for normal living in the cabana, a two person bed is available. The living in Sri Lanka is normally outdoor temperature during the year around 30 degree celcius.