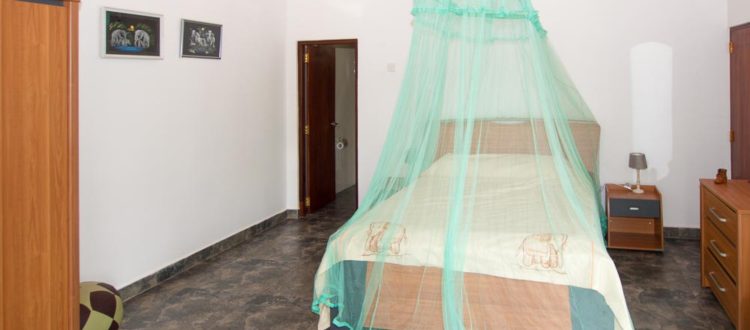 Cabana with a luxurious interior, bathroom is equipped with that little more that makes you even more comfortable. The room size is equal to all other cabanas big rooms.
The room has a stunning view over the property, a wide view over the swimming pool, garden. In front of the room you can enjoy the sun and shadow provided by nature. We think green and trees will give better shadow than sun umbrella's. Flowers are grown in front of your room to make the colorful surroundings.
Bathroom is attached and equipped with hot and cold running water, toilet and shower.